OjodePez # 10
Documenary Photography

Magazine print
Director: Frank Kalero
Design: Manuel & Co.
Text Editor: Zora del Buono
Published by La Fábrica, Madrid

Role:
Guest photo editor of issue #10
Chose the issues theme Illusion/ Desillusion and content (Photography and Text) in cooperation with Zora del Buono
Worked closely on edit and sequencing of the photo essays with the Designer





Cover Photo: Nina Berman | Marine Wedding

The editions cover photo is by American photographer Nina Berman. The photo earned a 2007 World Press Photo award for the best portrait (first prize Singles). The photo captures illusion and disillusion in one single moment.


Christian Schwager |
Swiss Secrets
A series of images of Swiss bunkers that pretend to be normal wooden homes in the Alps.

Andreas Deffner | White, too White
Personal identity and the irritation it may trigger. People in India suffering from Albinism.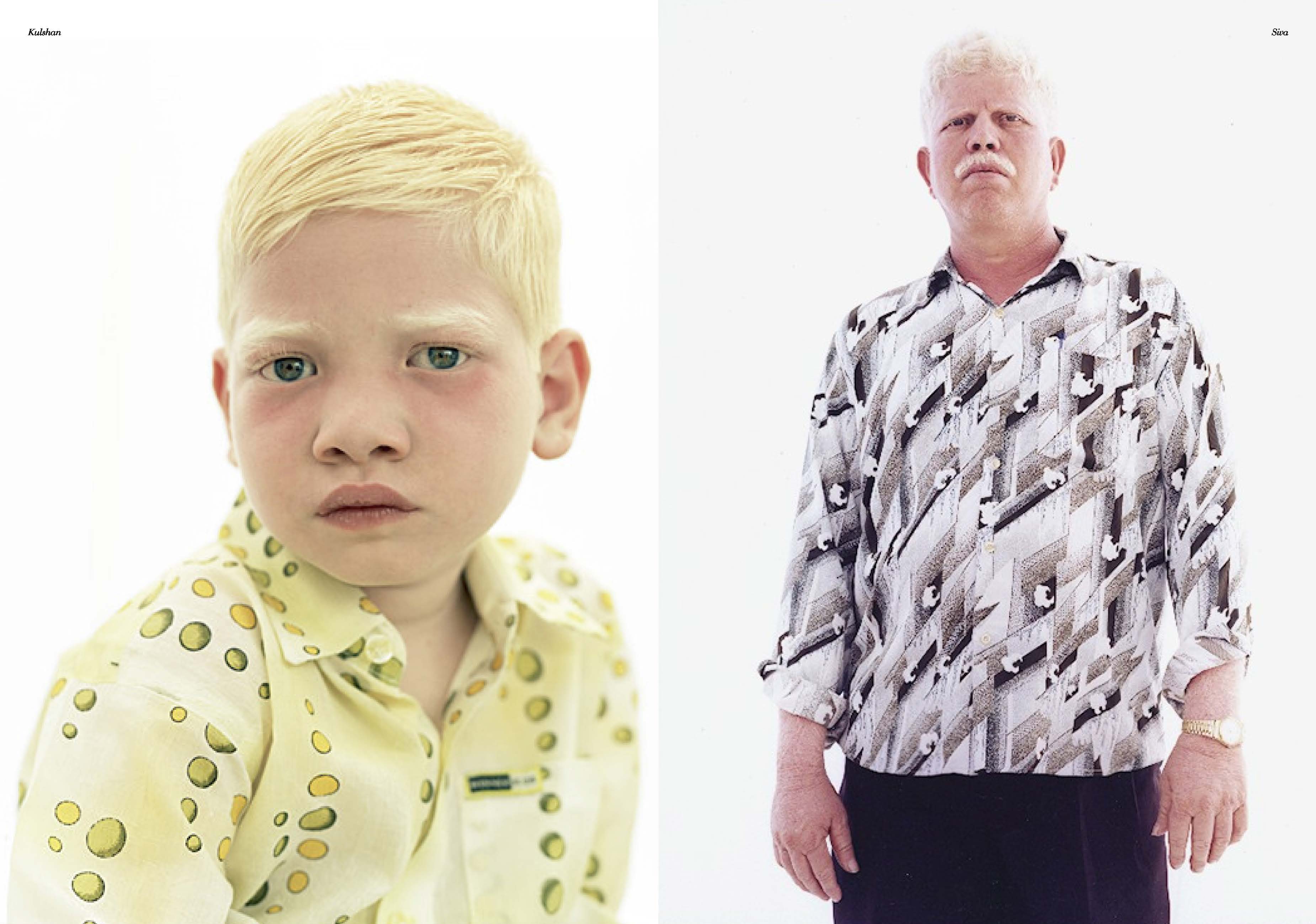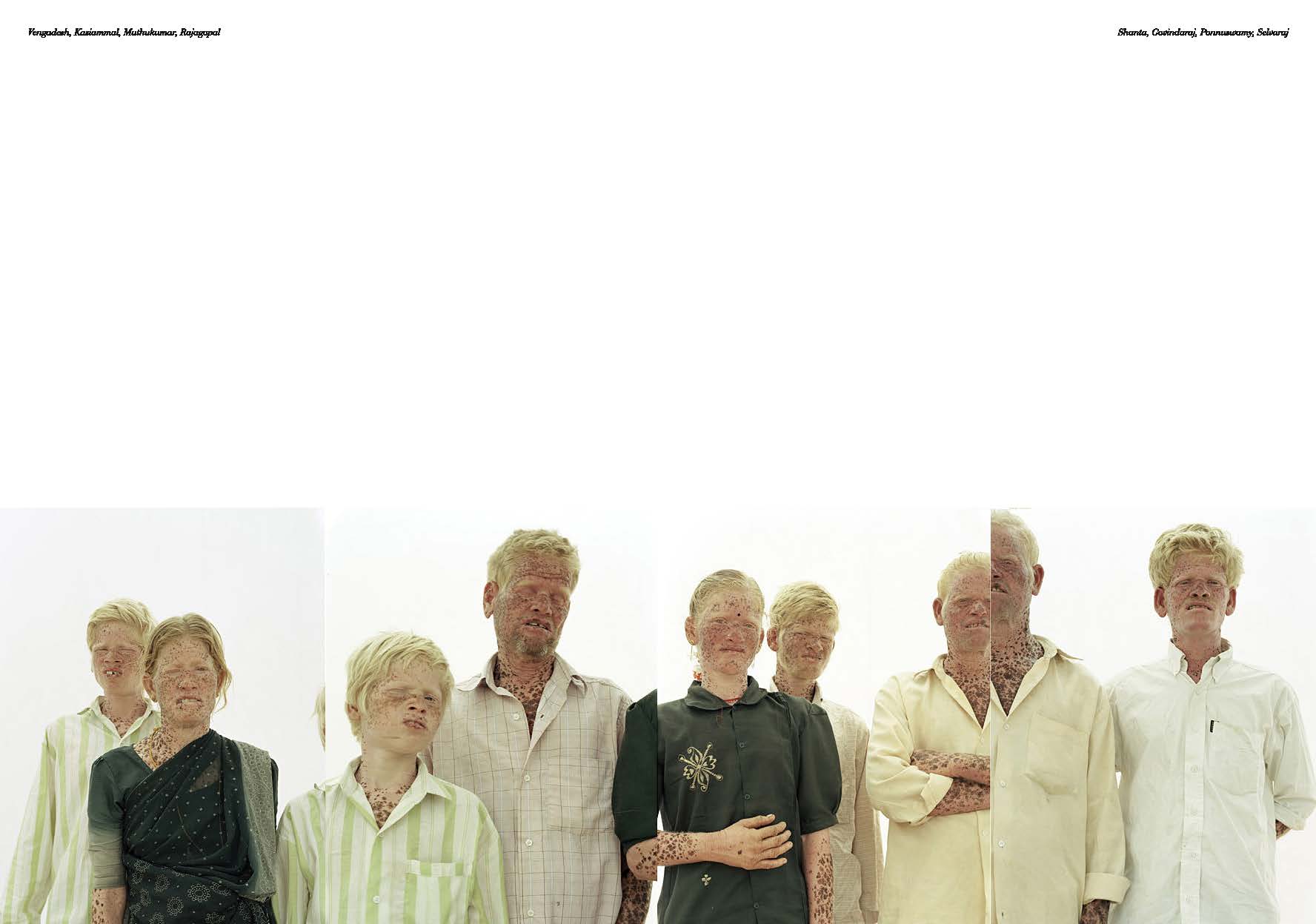 Mikhael Subotzky | Beaufort West
The end of Apartheid promised a just social structure. Looking at South Africa today however, that may well have been just an illusion.



John Trotter | My Brain Injury
Personal identity: Patients of a rehabilitation centre for people with brain damage who have to learn everything again from the beginning: "Who am I?"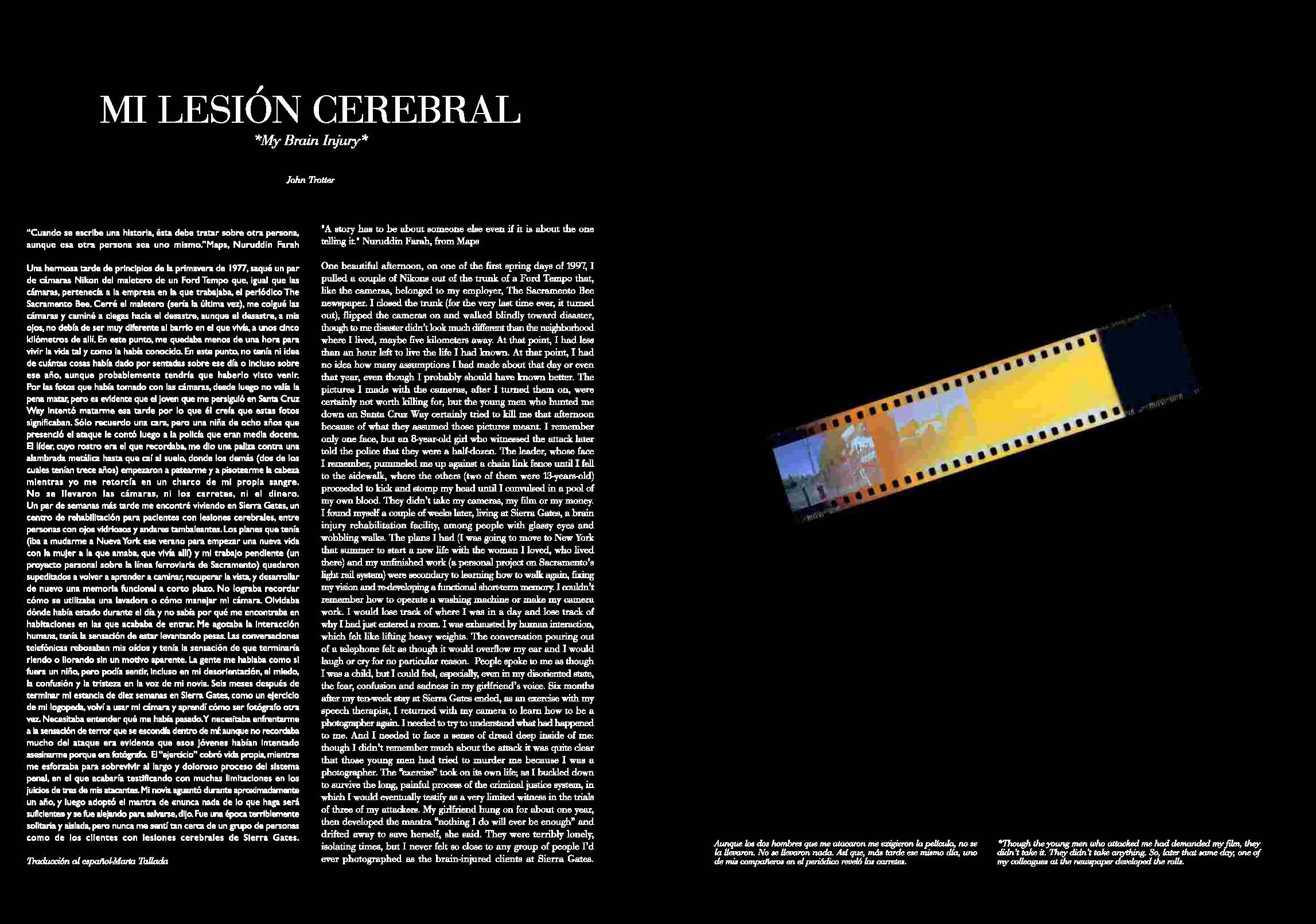 Guillaume Herbaut
| Rain over Urakami
Disillusions in social failures, and the task to hope for something better. The story on the victims of the Nagasaki Atomic bomb. They have had to resign themselves to their own reality, being treated like lepers, the victims of history and their surroundings.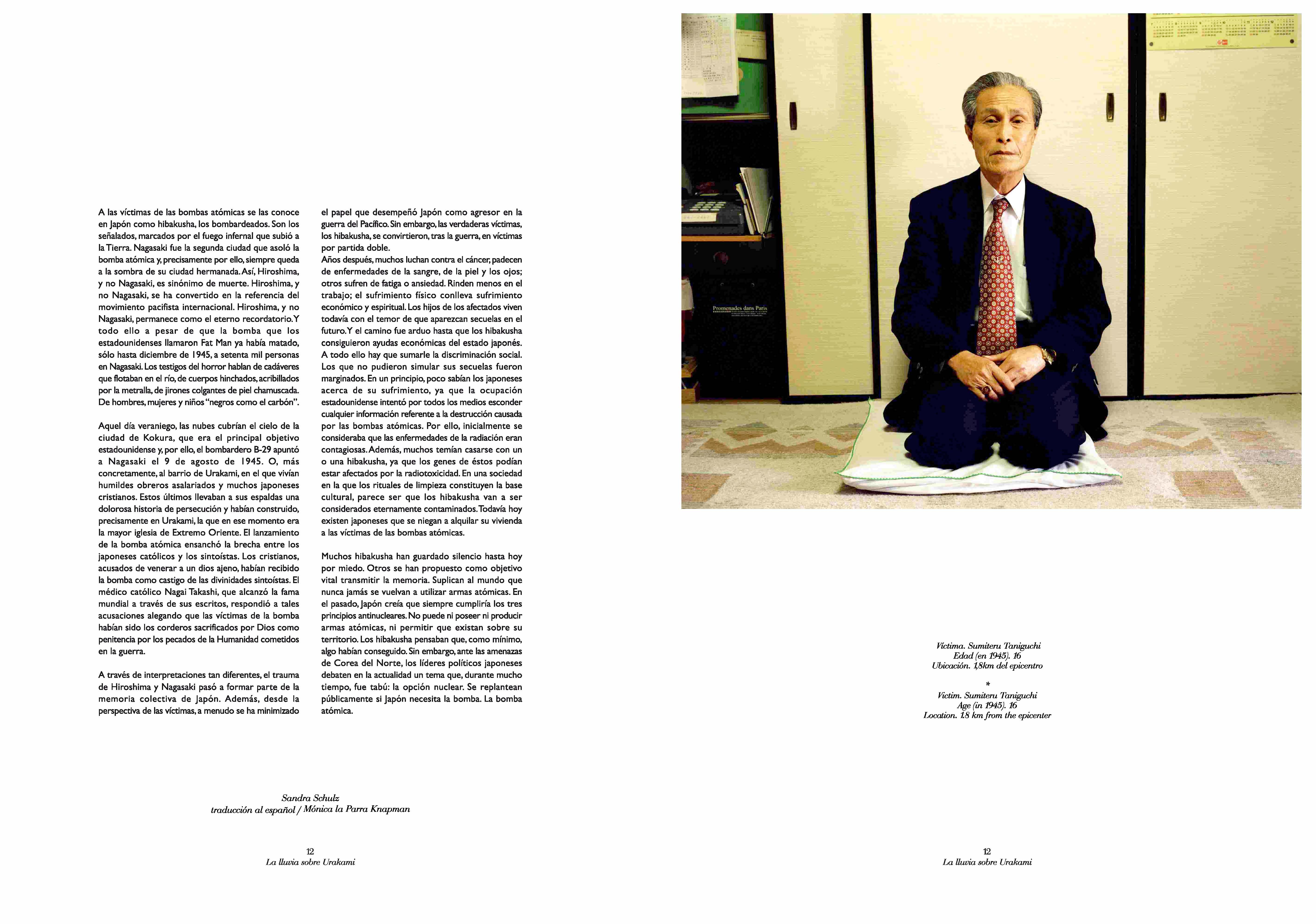 Ojo de Pez was a documentary Photography Quarterly Magazine founded by Frank Kalero, later directed by Arianna Rinaldo and published by La Fabrica in Madrid. The first number of the bilingual Spanish-English magazine was published in 2003. The core of OjodePez has always been the guest photo editor, who is asked to choose an over-all theme for the issue and to invite emerging photographers to provide stories for it.
Barbara Stauss was the guest photo editor for the 10th issue of OjodePez. In cooperation with her friend and text editor Zora del Buono they chose the overall theme Illusion/ Desillusion. Human life runs its course on the field of tension existing between these two feelings.